Post by Deleted on May 25, 2017 23:10:57 GMT
Eve Rhea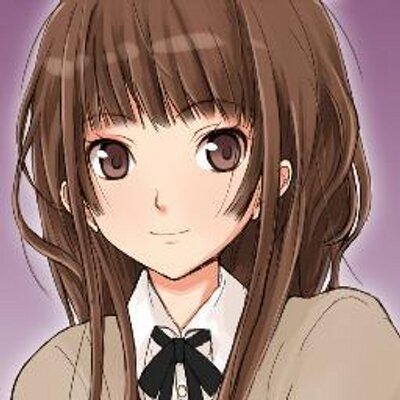 | | |
| --- | --- |
| Animal shifting | Enhanced senses |
POWER DESCRIPTIONS
Animal shifting: Eve can turn into any land based mammal like a wolf or deer when she does this she will start to act more and more like the animal shes in the form of like if shes a wolf she will start to feel the urge to hunt things to the point of being uncontrollable. The other part is do to how often she used this power she will face withdrawals from not being into beast form for a long period of time around two weeks before she starts feeling it. Currently she can turn into a wolf,cat and a black bear though she commonly uses the wolf form.



Enhanced senses: For short periods of time eve can make all of her senses grow this require her to focus on her surroundings to gain this effect and even then its only for a very short time up to 1 minute before needing to rest before its use again.


APPEARANCE
Eve looks like a plain girl standing around 5'3" with long brown hair going down to her waist that matches her light brown eyes. She has some light amounts of freckles on her cheeks. She normally wears plain t-shirts and a thick coat when its cold or raining along with shorts or jeans hardly ever skirts. As for colors she sticks with browns blacks and reds normally so fall colors.

PERSONALITY
She has a very cynical personality often seeing everything in a bad light and pointing it out as such though when this makes someone upset she will feel bad and do her best to make them feel better not wanting to actually hurt people's feelings even though it does happen. During times when withdrawing from not using her power for extended times she starts to stay away from people and those who do get close will find her very snappy and grumpy normally yelling at people or leaving as quickly as possible.


BIOGRAPHY
Eve was born in a small town in the middle of nowhere. It was located in a forest in the middle of Europe near Sweden. She had a normal life mostly as she was born in a middle class family who ran a general store. As a child she stayed away from kids around her age not liking how childish they normally where instead opting to hang out with older kids or adults this stayed true into her teenage years when kids her age were acting more grown up. Around her teenage years she started acting strange this is when her powers started to manifest in her allowing her to take different shapes of animals with this though caused her to act like the animal in question the longer she was it. At first it wasn't a big deal but over time she found herself wanting to hunt creatures when she was a wolf to the point of when she couldn't help it. The thing she found though was not an animal instead it was a young boy around the age of 11 who was lost in the woods she tackled him down and killed him in cold blood as her beast form.



After this she tried her best to keep the beast at bay but felt it harder and harder tell one day she was scouted for the school where she is now.


> amagami SS; Risa kamizaki <
Played By: Rami