Post by Deleted on Apr 10, 2017 0:42:00 GMT
Artemis Nike
| | | | |
| --- | --- | --- | --- |
| FEMALE. | 18. | Heterosexual. | three |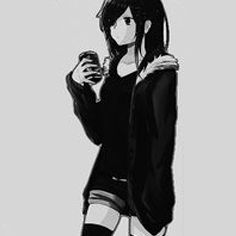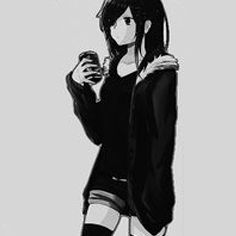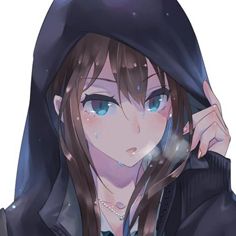 | | |
| --- | --- |
| aura manipulation. | negation. |
POWER DESCRIPTIONS
Negation is a form of Aura Manipulation the only difference is that unlike using one's aura to attack this, in its truest form, is a defensive ability.

Not too dissimilar to how a shield stops a blow, Artemis can use her aura field to negate others abilities and elements e.g. walking through the fire of her burning home. She can do this for herself or she can surround others in her aura (which may make them feel slightly strange) to also extend her protection to them. It isn't static in the sense if the person was to fight while Artemis had her aura around them, the aura would follow their body movements. Though this kind of technique does put a strain on her own body as she has effectively shifted her aura to another person.

In the case of incoming attacks, she can expand her aura to touch whatever attack is coming her way. Upon contact, the attack is nulled or negated. This can be done in a very linear fashion such as right in front of her, or all around her covering the immediate area (about 20 feet max). However, if the fight were close combat, although still able to negate the abilities, she would need to rely on her fighting skills to be her primary defence as physical blows can't be negated by her aura field.

Her powers main focus is to use her abilities for defence allowing her aura to make contact with the attacks be they elemental or magical, any projectile force that would be used to harm her will be negated by the aura. However, it takes a lot of energy and discipline to output her aura in such a way that is needed for defence. After a time she will need to bring her aura back into her body to recharge as she can become exhausted after particularly tough fights. She is more vulnerable during this time but that doesn't always mean she is down and out, you will still have to watch for her sword skills as she is quite adept in the sword arts.


Breaking it down: Artemis's ability isn't something that can last forever, although her aura surrounds all the time and she could run her hand over a candle and not get burnt – in fighting situation things are different. It will take her about an hour after a fight to recharge and if she doesn't, or within the fight doesn't have the chance to do so, it is possible that she may pass out. Within a fight, she can take 5 minutes to recharge and this can occur during the fight itself or with her off to the side. It will mean that she has to not use her aura until a time when it regenerates enough to be used again however her defences aren't as strong with only this short of time to regenerate them. Although if she had expended too much already she may not be able to fight while doing this and would need to rely on others to help her.

A side effect of her ability is that she can 'feel' and 'see' others auras. She had learned to read what the colours of people's auras mean and can sense what they are feeling through that. Having her 'feel' your aura can be both strange and enticing. It's like having tingling sensations running over your skin and you will feel prickles here and there where she is manipulating your aura with her own. This isn't something she just comes out at does, yes she can release negative energies from your aura, it isn't something she likes to do for it can have the effect of the negative energy attaching to herself. If that happens it is much hard for her to expell it.
APPEARANCE
Artemis doesn't consider herself an overly attractive girl, if anything she thinks she is simple and not with any real defining features. Although one can argue that her striking green eyes are a site to see given her Japanese heritage, she simple states it's from her English mother and nothing that out of the ordinary.

She isn't a tall girl, only standing at 5 foot 3 but it doesn't seem to bother her if anything she likes it that way for she can always wear high heels and not look like a giant doing so. Her hair is deep brown but tends to seem lighter in the sunlight, so in the warmer seasons it, can sometimes look like a light brown as opposed to a deep one. Artemis tends to always wear her hair down, this can sometimes get in the way as it falls well below her shoulders.

Dress sense, she will mostly be found in clothes that aren't too revealing, opting for her uniform most of the time except for weekends. In the winter, she like to wear jacket too big for her with fur around the hood (one she received from an old friend) with shorts and stockings and in the summer, she can be found in shorts and a t-shirt.


PERSONALITY
Stubborn | Quick witted | Protective | Blunt | Aloof
Artemis generally likes to keep to herself. She isn't one to actively seek out others and can sometimes come across as that quiet girl who listens to music, reads books and no one really bothers. This is mainly due to being a transfer student, however recent events in her life have made her somewhat closed upon first meetings.
Artemis is quite a strong-willed girl and is known to be the type of friend that gives blunt yet somehow spot on advice. She isn't afraid to speak her mind and this has sometimes gotten her into trouble as she would say it how it is. She doesn't do it out of spite rather she has always had the skill to see through people's masks. It isn't a gift, call it intuition so it isn't something that happens with everyone.
She also has a strong sense of justice and will stick up for what she believes in if very 'motivated'. Motivated because sometimes Artemis just likes to stay out of things or she is too lazy to want to argue, not seeing a point to arguing.
Kind | Caring | Intuitive | Intelligent
Once you get to know her you will see that she is very kind, caring and protective of her close friends. Although to date she hasn't developed any close friends at this school, Artemis has been known to get between fights to stick up for a friend even at her own detriment.
Overall she prefers to keep to herself and doesn't open to people but she will be there to give a listening ear if needed (even if she doesn't know you). She has a very calm demeanour and somewhat reserved and it takes time to get to know her. It's not that she is an ice-queen, she is quite carefree once you get passed her aloofness but even then, she does have moment where she likes to be on her own, it's almost like she needs to re-charge from other people's emotions at times but that could be due to her ability to see and feel their emotions
BIOGRAPHY
You wanted a life story...


"I-I didn't mean to do it, I don't even know how I did..."

Artemis has had a very normal, if not a dull life. Growing up in Japan she never showed any signs of a gift and went about her early childhood like any other non-gifted human. She had a loving mother and father, a little brother and even a pet cat named Bobby, life was perfect to her. But despite this, Artemis at times felt different to others but could never place why. Yes, she had the thoughts of being different just like every other teenager does when they start becoming old enough to questioning their place in the world. But for Artemis there was just something else...

"I'm telling you I had nothing to do with it! Please, can you just leave me alone? I've..I've lost everything!?"

Growing up Artemis was very close to her little brother, a fun-loving kid who loved to be around her and bug her to play with him. She never minded though, even making a game of their chores just to bring a smile to his face. The only time that they weren't together was when Artemis attended kendo practice, this was because their parents thought her brother too young to go - although Artemis often let him sneak in when she trained at home in their dojo much to her little brothers delight.

"I just, I just want to see my brother. Where is he, why can't I see him!?"

As Artemis grew older she noticed little changes in herself, it first started at kendo practice. She was sparring with one of the older boys in the class (a boy who considered Artemis a joke even though she was one of the top students, thus he tried to outdo her in every way and often succeeded) and every time they clashed, where she used to struggle under the full force of the onslaught, it seemed dulled.

To say the least, this new feeling annoyed her, she immediately thought he was holding back to taunt her, it annoyed her so much that she called out "Just because I'm a girl doesn't mean I'm not strong enough to withstand your attacks. Don't hold back anymore!" This comment not only surprised her partner but angered him as he too thought she was taunting him.

The next thing that happened in their duel was the very thing that sparked the events to happen in the future. Artemis saw him come at her with full force and she knew she was ready. Their sticks clashed together but to a surprised Artemis she didn't feel the pressure of its blow, although she could feel the weight and it forced her back she couldn't feel that burning pain in her arms or the ache in her body when receiving such a force. It was then she noticed a shimmer over her, just a quick shimmer that caught her eye as it came off her own skin...

"I want to see my brother...I told you everything I know...please let me go"

What followed her kendo match was a series of little events where Artemis tried to work out why she experienced what she did. At first, she was worried that if she told anyone they would send her away so she kept it to herself even from her parents.

Though when her little brother saw her put her hand over a fire and not get burnt he nearly blew her cover. She hushed the excited child and grinned at him for thinking her so cool, even showed him again. This sparked their late-night tricks together, where Artemis tested out what she could withstand and not feel the effects off. She did it mostly to see the aurora of colours form over her hands though she never tried to test it out on her entire being. But that was about to change...

"You're sending me away!? But I didn't do anything wrong, I'm not dangerous...I just...I just..."

On one fateful night, Artemis's world was turned upside down and her life changed forever. In the middle of the night, there was an explosion. A gas leak from a neighbouring home had caught fire near their kitchen causing a chain effect. Their kitchen blew up in a roar of fire and mini explosions and appliances caught fire and the gas mains loomed dangerously close to following suit.

At the time her little brother was sleeping in her room, cuddled under her arm as he had had nightmares earlier that night. Though now they both woke to a very real nightmare. They screamed for their parents, rushing out the room and into the corridor where they found the roof starting to cave in. Artemis had to push them both back into her room as a beam hit the floor. She could hear her mother screaming her name, yelling out to her saying they were trapped and their father was trying to get them out. She called out to her only daughter, screaming for her to get her little brother. Artemis herself screaming back, tears running down her face saying she had him but begging her mother to get out.

It was in that moment that Artemis changed forever. Another beam fell and she heard her mother scream. What Artemis didn't know until later was that it fell on her father, trapping him. Her mother screamed to her children to find a way out, telling them that she loved them both and so did their father. Artemis can remember screaming as she held her little brother who was trying to leave her grip, trying to run towards their parents, something she so desperately wanted to do herself but she knew it would be the death of them all.

In her emotional state, Artemis began to tremble and an aura started to form around her body. She yelled something out to her mother, telling her she was coming for them, going against everything she knew she should. Her little brother was staring at her shocked but in awe, telling her she could do it and to go get their parents. With all the might and courage she could muster she took her first steps into the flames that were starting to lap at her bedroom door.

As she walked carefully towards their parents' bedroom she was terrified but also in awe of herself as the fire didn't seem to affect her at all. It was as if the fire moulded around her...

"I'm telling you, I tried, I tried everything! You think I would leave them!"

When she reached her mother, it was plain as day that there was nothing she could do to save them, although she tried to move the beams that were blocking their escape she knew deep down it wasn't going to happen. That's when she could hear the screams of her sibling and saw a look in her mother's eyes that she wished she could forget. It was one of sheer terror but also resolve. Her mother told her to leave her, to let her die. Artemis remembered crying in that moment, breaking down and clasping to the ground to reach through the beams to her mother. They held each other through those beams, holding each other's arms and wept together. It felt like an eternity in that moment but in truth it was mere seconds and then her mother told her she loved her and was very proud, pushing her back though she urged her to save her brother knowing that it was death for her and her husband...

"I won't see my brother again will I..."

By the time that Artemis reached her brother he was huddled in a corner of her room, flames dangerously close and his eyes wide with fright. She could tell that he wasn't going to last much longer so she rushed to pick him up, hoping that her gamble would pay off - it did. Artemis carried her brother in her arms, stumbling through the fire and out the crumbling house they called home. There were firefighters who were trying to put the blaze out but due to its nature couldn't get in.

It was a sight those firefighters will never forget, a 14-year-old girl with her 6 year old brother in her arms and a blue like a shimmer around the both of them seemingly shielding them from the fire raging as she walked from the burning building. The rage of the red and orange tearing through their home as her backdrop...

After that, Artemis was told she wasn't normal. She was forced to leave her school, leave her hometown and the most hurtful part, leave her brother. He went to their aunt in England and she was sent to Hinan Academy as a permanent boarding student. It was her aunt that had arranged it all, a woman who feared the gifted and blamed Artemis for her sister's death, stating that Artemis should have saved her sister and not been so selfish... Artemis hated her aunt from that day on and as if to put salt in the wounds, her aunt forbade her from ever seeing her brother again.

"I'll find a way..."

***

Four years on and Artemis was still alone. She had thought that she always would be but life was just too cruel. At Hinan she made friends who she cherished and loved but halfway during her third year the school was attacked and what felt like a war broke out between gifted and non-gifted. As a school, we tried to defend ourselves, tried to hold them back but as the hours fell into days and days into weeks we became exhausted. We had no choice but to run and that's when Arte lost everything all over again. At first, she was with Dartz and Callum but Callum got separated from them, then Dartz and her were caught but Dartz sacrificed himself so she could get away. She still doesn't know what happened to them but likes to believe they are still alive.

After months of wondering she arrive at Aurora Academy, they had heard about what happened at Hinan and so agreed to take her in. However, they explained that because she missed half of her year three she had to repeat. She just agreed and settled for what she could get, it wasn't so bad afterall, at least she would have a bed to sleep in and a relatively safe place to stay. Maybe things will be different now and she might be able to get to see her brother again someday…in the end, that's all that keeps her going.
> CINDERELLA GIRLS; SHIBUYA RIN <
Played By: NIKE
[googlefont=Arsenal][googlefont=Acme]