Post by Deleted on Apr 2, 2017 21:18:48 GMT
Charlotte Brown
| | | | |
| --- | --- | --- | --- |
| FEMALE | EIGHTEEN | ASEXUAL | YEAR FOUR |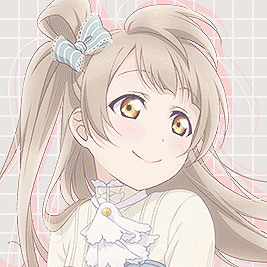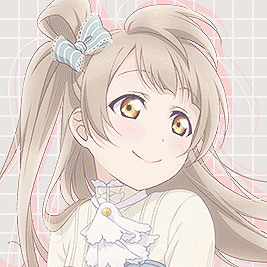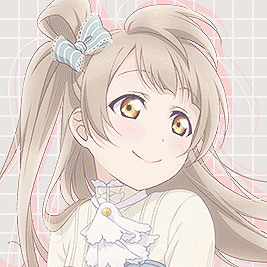 | | |
| --- | --- |
| ANIMAL COMMUNICATION | NIGHT VISION |
POWER DESCRIPTIONS
Charlotte has two abilities: animal communication and night vision.

Both are self-explanatory. Animal communication is the ability to communicate with animals through a special type of telepathy. Through this ability, she's able to establish a mental link between her and an animal, understand their language, and mentally speak with them. This was learned at some point in her early teenage years, and she uses the ability any chance she can get.

The other power, night vision, is the ability to see clearly in the darkness. This was developed slightly after her animal communication, and she has no idea how to 'shut it off.' Because of this, Charlotte sometimes has difficulty distinguishing between night and day, unable to tell the difference at times from it simply not appearing darker to her. Rather than appearing black, the darkness and shadows are in a light hue that's slightly off from being in the light, itself.
APPEARANCE
Charlotte is a tiny thing. Standing at a short 5'1", her small weight gives her a lean physique. This stature runs in her family, with almost all members being shorter than 5'5". She, of course, hates her height and wishes every day to be taller, despite knowing in the back of her mind she's already run her course through puberty.

Her long, precious light brown hair she takes such delicate care of reaches down to her mid-back, the ends nearing closer toward her hips. Toward the right side of her head, she's almost always seen with a bow clipping together a loop of her hair, leaving a large floof of hair (yes, I said floof, you read that right) positioned on the top of her head. Charlotte takes careful concern for her appearance, and because of this her hair is always in perfect condition without a strand out of place.

Next is her eyes – a golden, honey-colored hue she inherited from her father. Her bright eyes tend to contrast greatly against her pale skin, with her complexion failing to tan no matter how much time she spends in the sun. Typically her outfits are a colorful sort, expressing her colorful personality through her clothing as best as she can. She loves wearing all things considered girly and cute, wearing nothing that resembles dark or dreary ever. She's been like this since a child and has no intention of changing her ways.
PERSONALITY
Charlotte is a delicate flower.

That is, if you consider delicate to be fragile and flower to mean crazy.

Being raised in her pressure-filled environment growing up, Charlotte strives to be nothing short of perfection. Because of this, she takes rejection painfully bad. If anyone insults or criticizes her, she blows up to leave nothing in her wake. She becomes another person – a dreadful, bitchy person that swears and throws tantrums and will stop at nothing until damage has befallen the poor soul that criticized her.

On the opposite side of the coin, as long as no one critiques her she's a perfectly pleasant individual. She has a sweet and charming personality with an innocent look about her, completely hiding her other side from the world as long as they don't trigger it. Charlotte smiles at the right moments and can melt a person's heart with her soft-spoken words, knowing exactly what to say to get on a person's good side. She's incredibly smart in that sense, and also slightly manipulative as well.

Because of her self-perceived perfection, she views herself as higher than her peers. Charlotte wisely keeps this to herself, however, unless they rub her the wrong way. She enjoys meeting new people and making them her pawns companions. She also loves the feel of fresh competition, but can't stand losing on the other side of it. In her eyes, she has to always be the winner standing.
BIOGRAPHY
Charlotte Brown was born on the warm spring day of April 26th.

Born into a rich family, she was raised since a child to always strive to be the best. If she couldn't win something, her parents merely bought her way through instead. That's the way it's always been. Because of this, she's always felt entitled to everything in life, having a happy-go-lucky, this-is-mine attitude about it.

From her charming looks and high-class family, most classmates of hers have always treated her with respect. She considers herself the person the world revolves around, and this fact is only drilled further in her mind by her parents, teachers and peers. No one disrespected her throughout her elementary years, and as she grew older the praises only continued to sail her way.

Until junior high hit. Then came the Olivia arc.

Olivia was a transfer student, and from Charlotte's eyes didn't understand how things worked. This was made clear to her when one day Olivia snapped at her, making a snide comment that she wasn't Miss Universe. Charlotte was beyond shocked, unsure of how to comprehend someone criticizing her. It didn't register in her head. She just couldn't understand it.

And so she snapped.

The next day, Charlotte walked straight up to Olivia and bashed her head in a wall, glaring down at her and daring her to say it again. She didn't know what came over her. All she knew was the rage she felt at someone not understanding how perfect she was. It was all-consuming. Olivia's parents tried fighting it, but Charlotte's had more money and influence, and ultimately the subject was discarded as an accident. Olivia was never heard from again, quick to transfer schools and get as far away from her as possible.

As she grew into her teenage years, Charlotte developed her special abilities of animal communication and night vision. Seeing this as further testimony of her uniqueness, she bragged about her newfound abilities only to be shocked when others dared to make fun of her. Feeling that familiar rage, another incident occurred resulting in the injuries of five other students. Her parents couldn't talk her way out of this incident, and so she was sent away to a private school.

Of course, Charlotte didn't see this as a punishment. She saw it as a step up from her previous school, and therefore a step up toward perfection. Growing delusional in her views of herself, word got around of her violent tendencies and eventually people avoided her. She assumed it was because they were intimidated by her perfection, the thought of them being afraid of her going completely over her head.

As word got out about the crazy girl and her special abilities, Charlotte received an invitation in the mail one afternoon during her high school years about an acceptance into an Aurora Academy. Giddy with excitement, knowing this was the path destined for her, she demanded her parents to pay for her trip to the school and soon found herself at the grounds of the academy, knowing she was finally given a chance at a fresh start with others like herself.

And hopefully, she prayed, others who were near her own perfection.
> LOVE LIVE; KOTORI MINAMI<
Played By: MESSY
[googlefont=Arsenal][googlefont=Acme]