Post by Shiranai Huzaki on Mar 18, 2017 7:21:24 GMT
Shiranai Nanami Huzaki
| | | | |
| --- | --- | --- | --- |
| FEMALE | 21 | HETEROSEXUAL | CEO (mostly) |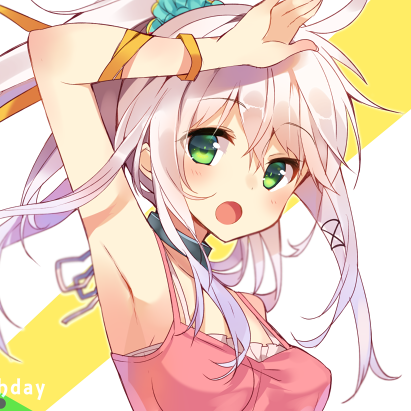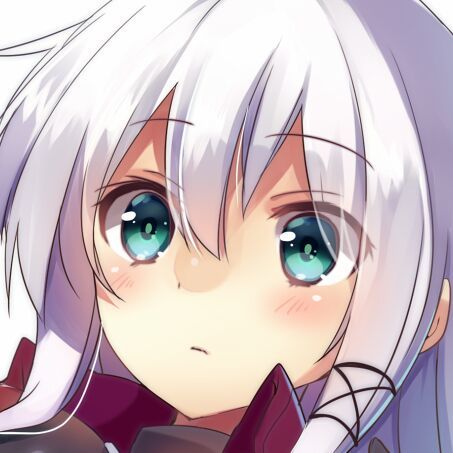 | | |
| --- | --- |
| Supernatural Condition | SPIRIT FORCE MANIPULATION |
POWER DESCRIPTIONS
SUPERNATURAL CONDITION - Shira's body, through highly dangerous and extremely stressful training and hundreds of hours on assassination jobs, has surpassed its natural limits, allowing her increased... well, everything. She's faster, stronger, can take harder hits, and has a reaction time that is undeniably and blatantly inhuman. She's capable of falling from great heights without dying, though she's been known to break a few limbs if she ends up getting too reckless. She's incredibly durable, which certainly helps when a stealth op turns into kill-everything-that-breathes. While not nearly the level at which she'd be considered a being akin to say, Superman, she's far from having a basic power level on the ability, and is capable of throwing rather heavy objects if she absolutely has to.

She's constantly hardening this ability, pushing her body to its already extremely heightened limits and seeking to break them to further her strength as much as she can. It should be noted, however, that she's observed that her supernatural physique doesn't seem to grant her any sort of rapidly accelerated healing, though she does tend to recover from injuries at a slightly faster rate.

Only issue is, now she has trouble finding a good challenge.

SPIRIT FORCE MANIPULATION - Almost an afterthought in her training regimen, Shira's Spirit Force Manipulation, or Chi Manipulation, or Spirit Wielding or whatever, is of a significantly less trained strength. While still a rather formidable tool, she mainly uses it to make great shows of force by increasing her spiritual presence, or pressure, in an area. Oftentimes managing to drop weaker opponents to their knees in a few seconds so that she doesn't have to much deal with any necessary and/or undue combat stress. There are always exceptions though.
APPEARANCE
Shiranai Huzaki. Without knowing who she is or what she's capable of, one would almost assume she's your normal, every-day modern citizen. She had waist-length white hair and eyes that seem to range from blue to green depending on the day, with an outfit that has varied with increasing frequency since her days at the Academy.

For those that know Shira's capabilities, she becomes far more fearsome. She bears multiple scars along her form, though most of them are so old they don't even bear mentioning by this point in time, and her rather lithe form hides an incredibly deceptive amount of power, granted to her rather generously now by her Supernatural Condition, which was matured shortly after her graduation from Aurora Academy and is widely considered to be one of the main reasons as to why the Huzaki woman is so adept at her… nighttime "activites" so-to-speak.

And she's rather aptly equipped for those activities. She usually stays well armed no matter where she goes or what she's wearing, carrying a minimum of three blades on her person hidden in various and changing places with respect to time, date, and location as well as who she's to be around. Her two primary weapons are twin runeblade katanas by the names of Shingi and Giri, each blade decorated with magical runes that enhance each blade's power and give a significant addition or boost to Shiranai's own capabilities, though she prefers not to draw them unnecessarily as the runes weaken with every time they are drawn.
PERSONALITY
To most people Shiranai appears cold, distant, and overall rather professional, as one could expect of the current CEO of the megaconglomerate that is the Huzaki Arms Manufacturing Company, and its associated branches. She handles many interpersonal affairs with the sort of grace and dignity befitting her status, and tends to keep most everyone at a distance when in public places, courtesy of her lifelong grooming to be the successor to her mother as the CEO of the Huzaki clan's company.

And with that grooming comes a significant amount of knowledge not only about her own powers, but of quite literally every other power in known existence. With a clan of the size of the Huzaki family, there are more than a couple members with supernatural abilities. In fact, through decades and multiple generations of selective breeding, the Huzaki family has quite possibly the most supernatural individuals out of any family in the world, each one spread out across multiple continents and attending multiple different Academies, with a large portion attending the newly-founded private academy run and operated by the Clan as a whole.

It should be noted though, that with enough time spent around someone Shira begins to open up and become more easy around them- at least behind closed doors or when she isn't surrounded by the press. Which thankfully isn't too terribly often.
BIOGRAPHY
Shiranai Huzaki led the privileged life that one would no doubt expect from the daughter of a company CEO, however, darker secrets lie beneath the well-ironed suits and intricate lies of the business dealings conducted by the Huzaki Arms Company. It is a secret that dates back thousands of years to an early period in Japanese history, when the so-called fool Keroshi Huzaki first began to blend the arts of ninjutsu with the samurai way. The art he created proved to be incredibly potent in dispatching targeted enemies and generals opposing the state, and it is in these early records that the first mentions of the Huzaki clan are made.

With his name and reputation skyrocketing, the man known as Keroshi Huzaki began expanding his clan, and over thousands of years and hundreds of generations it became the women who led the clan, and the men who accompanied them in stalwart defense of it.

When Shiranai was attending Aurora Academy, however, a Huzaki male attempted to overthrow that tradition.

Ryouji Huzaki. Shiranai's biological older brother. He attempted to slay her as she slept in her dorm room at Aurora Academy, succeeding only in driving his blade through her side before being thrown out of the top-story window. Ryouji, having not been blessed with the physical durability of his sister, yet still possessing incredible regenerative powers, was gravely wounded by the fall.

Family law dictates that no Huzaki may raise a weapon against another of the clan with the intent to maim, kill, or otherwise fatally wound without consent from both parties and the written word of the Huzaki Matriarch. This law is set in place to ensure that no lies may be spread about the death of a family member, and allows for those who have failed the clan in their duties to properly seek the channels to find a more traditional end to their life.

Such an end is no longer encouraged, but exceptions may still be made. One such exception is the punishment of those who break this rule:

Huzaki clan members found to be in direct violation of this rule void their privilege to this rule, and as such may be disposed of by any means deemed necessary by the wronged or their next of direct kin. In the case that a sibling is the killer of their only other brother or sister, the right of punishment goes to the parents. If the parents are no longer alive, it goes to the uncles and aunts, then to the grandparents or cousins and so on and so forth.

Shiranai dropped to the ground besides her brother, the force of her impact enough to have shattered her bones, but due to her enhanced durability it did little more than cause her a bit of pain and force her into a kneeling position for a few moments. She had fractured her femur, but her brother had wasted so much more.

Ryouji Huzaki never lived to see the following sunrise, and on her following birthday Shiranai was announced as the new Matriarch of the Huzaki clan, to oversee the company when she came of age and graduated, and to guide the clan of assassins into a new age.

It has been several years since then, and Shiranai now finds herself returning to Silver Falls to set up her own place of residence away from the Huzaki palace in the Himalayan Mountains. She also seeks to take the opportunity, the chance, to reconnect with one of her few good friends from her time as a student.

A man of two years her junior.

A man with an ability she'd yet to see much anywhere else.

A man named Sinn.
> Shinokami Hyoudan/Mishima Kurone; Anceril Sacred <
Played By: Rebi'Kios
[googlefont=Arsenal][googlefont=Acme]