Post by Erika Wyndham on Feb 23, 2017 20:43:26 GMT
Erika Wyndham
| | | | |
| --- | --- | --- | --- |
| FEMALE. | Sixteen. | BiSEXUAL. | Second YEAR. |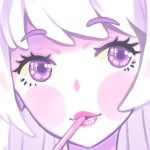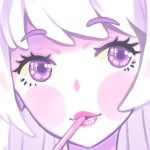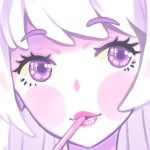 | | |
| --- | --- |
| Teleportation. | Portal Jumping. |
POWER DESCRIPTIONS
Erika's has two power specialties. The first one that manifested was her powers of teleportation. Teleportation is simply the ability to instantaneously move from one location to another without physically occupying the space in between. She can phase from one area to another in an instant. As of the current time, she can teleport only about five miles from her current location into any direction, however, for Erika, it must be a place that she has already seen before.

Erika's second ability manifested much more recently, so she does not have as much control over it as she does with teleportation. That power would be her "portal jumping" ability. It is more of a roulette power for Erika currently as she can create a portal to anywhere else on Earth, however, one may not know exactly where they will go if they "jump" through to the other side. Because of this, Erika considers it dangerous and hardly uses the power unless the situation would call for it.
APPEARANCE
Standing at 160 cm, Erika has very pale, snowy skin and a thin, very mildly athletic feminine build. Often times, she has been confused of being albino, to which she will cheerfully deny. Her hair is also a natural platinum shade of blonde that she received from her father, while her large doe-like eyes are actually a dark brown shade; a trait that she received from her mother. Typically, she wears circle lens contacts, so the color of her eyes may change very often. Her favorite that you can typically catch her in are magenta circle lenses. Her spirit is naturally upbeat and that shows consistently in her cheeks. They have a natural strawberry-like rosiness that backs up her albino denial. Her fingernails will often be painted a neutral pale pink shade. One will almost never catch her without some form of a hair accessory be it within her hair or on one of her arms, or possibly even both.

When it comes to Erika's fashion sense, during school hours, she will abide by the school uniform rules and wear the standard uniform, however, she may tend to hike up her skirt, not for skimpy purposes, but simply so she can move around a bit better. She will always wear safety shorts underneath. And she keeps the jacket usually wrapped around her waist only wearing it when necessary. Outside of school, however, she tends to wear oversized sweaters in the fall and winter and very thin long-sleeves shirts and thinner jeans in the spring and summer. This is simply to cover the various scars she hosts over her body. Pastels are her favorite. One would hardly ever see her wearing dark colors unless it's black.

Erika tends to dress for comfort, durability, and flexibility, mostly to get through her portal jumps with ease, but she also attracts a little attention for her love of colors. She wouldn't have it any other way though.
PERSONALITY
Bubbly, cheerful, almost always smiling, these are common traits attributed to Erika. She's a sweetheart in every way. Erika would be the first to make friends with anyone as she's a genuinely kind soul. She's also a bit naive and extremely gullible. This has made her the butt of some mild pranks before. Nonetheless, she remains vibrant, bright, and upbeat as she has a sort of "the glass is half-full," optimistic perspective on most situations in life. It is both her true personality and a defense mechanism for herself.

The girl has a servant's heart. If someone is in need of help, she will help that person with everything in her power as long as it is not for something that is cruel and clearly wrong. She's eager to be of service as it was something that she learned to do growing up being that she had to become very independent at a relatively young age.

Do not, however, take Erika's kindness for her weakness. She is assertive. She does not consider herself one who would willing take a leadership role, but she will definitely take the role of a judge when a problem arises as she would rather get to an amicable solution. If there is a wrongdoing, she will at the very least assert herself and combat (mostly through words) to make things right.

Generally, she's a girl that if you do right by her, you have a loyal friend for life.
BIOGRAPHY
There's that saying, "Laugh to keep yourself from crying." That would fully embody Erika Wyndham's life. At the very start, Erika was born to a good upper middle class family. She was born to a Japanese stay-at-home mother and a British businessman with a blossoming, new company. Her father would have to make trips from Japan, to other places in east and southeast Asia as well as America and the United Kingdom, but that was normal for the Wyndham family. The times that Erika spent with her father were happy and full of love. Christmases were bright. New Year's were even brighter. And summer festivals were her favorite. Her father never forgot to get her a souvenir wherever he went and the times he was home, she'd dote on him like no other.

The age of nine was a complete adjustment in her life. Her mother who was known to be a weak person generally when it came to her health was diagnosed with highly progressive leukemia. Treatment would hardly help for her and the doctors did not give her much time to live. This, of course broke Erika's heart, but to her mother, that just made her time with her husband and daughter that much more precious. "Don't stop smiling." Her mother had always told her. It was those words that she chose to live by that strengthened her resolve when there were some days that she felt like breaking down. Cooking, cleaning, she'd make sure that the house was immaculate for her mother so that her mother would hardly have to do much in comparison. Often, her mother would complain about her not being able to do anything because her daughter had already handled it. But Erika would have it no other way.

A year later, Erika's mother passed away. A couple of days after Erika's birthday while she was asleep and oddly enough, she barely shed any tears; not because she was heartless, but she felt, fulfilled; at peace that her birthday was the last, happy event she would be able to recall with her mother. It was a mellow day. She grieved of course, but like most grieving, it only lasted for season.

The times that followed were a lot quieter. The happy events were a lot less. Her father was still mostly away from their home in Japan, with left her to fulfill the work that her mother used to do. Cleaning the home, making dinner for herself and her father when he was home, all the while maintaining her grades at school and her extra curricular activity of archery at school. Most times, she fall asleep at two in the morning studying all the while having to get back up at 6 AM and do it all over again. 5 if her father was home to make him breakfast.

It was when she was thirteen that it got harder for her to keep smiling. Her father's company crashed to a halt. He lost rights to the company and the company was forcefully sucked in as a subsidiary to another much larger Japanese company. All the effort Erika's father put into the company ended up being for naught as a Board of Directors had fired him and had placed someone else into her father's position. They moved to England for a better life.

The loss of his company had sent Mr. Wyndham into a downward spiral of depression, and it also caused him to pick up less than desirable habits. Erika's father was a smoker, but typically he would smoke outside of the house away from his wife and daughter. When Erika had confronted him about it as it was something new that he had never done before, he, in drunken stupor, slapped her across the face daring her to challenge him any further. She never questioned him after that, but she did distance herself away from him. Mr. Wyndham hardly cared. He would indulge in vice after vice, drinking, bringing prostitutes into the house, smoking, gambling, everything. It was an insult to her pride when she had to cook for them too. But that was hardly the worst. Erika dropped the archery club in her first year of high school. Her father had remained a drunken bum so she had to start doing her share and pay the bills, but she did not let anyone at school know that she was struggling. Always smiling and her personality never faltered even when she went to the bathrooms to cry to herself when she had break times or moments to herself. That was also the year her teleportation powers developed and it made it more convenient for her to hop from one job to the other.

It was when she and her father were alone that she was the most afraid. He hardly viewed her as a daughter anymore, and she viewed him as only a monster. On mild days, while she was cooking or making lunch for herself and her father for the following day, he would sting her with cigarette butts. She started to cover up more so people would not ask questions. The drunken days were the worst. He would physically abuse her and sometimes the prostitutes joined in. One had even broken a beer bottle and scarred her in a horizontal line across her back, but rather than being concerned about his bleeding out daughter, her father had thrown the whore out simply because she was "wasting the good shit."

If Erika could help it, she would avoid her father as much as possible. She would beg for longer hours at work or lock herself in her room. She even began to drug her father so that he would sleep more and she could find some form, any form of the peace and happiness she had when she was younger. And she still smiled through the hurt.

The eviction notice came in the mail one cold, winter day, but underneath of it was a letter of admittance to the Aurora Academy for her second school year in high school. Erika had pondered for a couple of days over whether she would attend. She had not even recalled her applying via an application, but after weighing out the pros and cons of her life and her need to get away from her father and start fresh and new for herself, Erika packed her belongings hugging a frame of her mother and jumped through a portal knowing that her mother would be proud of her daughter seeking out a better life.
> Shiori's Room; Original Character <
Played By: Nova