Post by Deleted on Oct 4, 2017 4:29:08 GMT
Caroline Solaris

| | | | |
| --- | --- | --- | --- |
| FEmALE. | 32 yrs | pansexual | Recruiter/SH |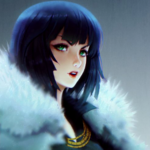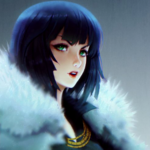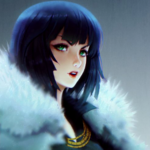 | | |
| --- | --- |
| Power Negation | Dream Manipulation |
| N/A | N/A |
POWER DESCRIPTIONS
Power Negation: A natural born ability that she used to practice with when her older brother, whom always came after her with fireballs or stupidly threw tantrums daring to burn her crap. Something she had used to keep both their abilities secret from their anyone outside besides their mom, scared to be called out as freaks. Her ability influences others in 2 ways. Either those in the certain radius around her of 50 feet and/or by those she directly makes contact who loses for 2-5 posts depending on ability power. The 50 feet only lowers the ability power, more so than actually stopping it. Rather than a large ice sculpture it'll be about medium or even small if that character is in the radius field long enough. The more direct contact completely negates the ability, length is determined by how strong the wielder of the negated abilities is.

She can for most part only negate 1 ability at a time per character, and the moment they swap, she will have to re-negate them once more to catch the new ability introduced. However the more abilities introduced, the more she can eventually negate, so characters will have to get close before using their next ability throw her off completely.

lvl 1 - weaken 1 - 4 abilities in 10ft radius ; Negate 1 fully by constant touch.

lvl 2 - Weaken 4-10 abilities in 25 ft radius; Negates 4 fully by 1 touch 1-2 posts.

lvl 3 - Weaken all within 50 ft radius; Negate 10 fully by 1 touch for 2-5 posts
lvl 4 - lvl 3 + infinite use time without energy expense and capability to "explain"


Dream Manipulation: A tactic she can only use if the character is asleep, and cannot awaken be herself while performing such an ability. Her body will collapse in on itself throwing her into a "Dreamscape" where all dreamer doors appear. She simply walks up to the target's door, sometimes summoning the correct door to herself. Then simply steps in to watch the dreams play out learn what she wants, completely interact changing them, and/or influence REM causing deeper sleep/wide awake.

Should the dreamer wake up, she is at the cost of being trapped inside that character's dream portion of the brain with no way to interact/escape/anything. She will only have 2 posts to escape through the dream door, should she fail her body will fall into a sleepless/coma in needing of hospitalization. She will be able to leave however the very next time the individual goes to sleep, otherwise let's hope she doesn't get trapped in an insomniac. Due to the potential hazards of being trapped in someone's head, such as full power over her mind/memories/etc and use her [negate abilities], very few "chosen" know of this ability

lvl 1 - Capability to Dreamwalk + Watch Dreams; can be attacked/trapped
lvl 2 - Watch Dreams; can slightly manipulate to a direction; slight control REM

lvl 3 - Full control of Dreams; Influence desires/memories; full control of REM
lvl 4 - Bring others to Dreamscape to teach how to Dreamwalk.
Lvls decide how long she can be in a mind before getting trapped. 1-4 posts

---
APPEARANCE
She stands out about 5'5" weighing 156 lbs, rather muscular she can hold up to 106 lbs max for a couple of seconds. The body due to the lean muscle can be very effective hand to hand combat with an average male figure, hold her own in battle. Her body does sweat slightly more than the average, a reason she will use a man's deodorant and be highly upset the moment you notice or point it out, personally targeting you for minor revenge.

Her leg hair is pretty shaved off and lotion over for a more smooth skin, the arm hair is actually rather short length and very thin doesn't shave it in fear making it thicker. Her natural hair color is black, the hair completely choppy in a rather boy-ish manner slight layer but seems slightly too choppy to be layered. She claims its to get it out of her way, that she does nothing but pulls it when it gets too long, also something about it curls? That curls are just frustratingly annoying? Who knows, maybe she just takes up after her elder brother.
Eye color is rather pure green, even brightens up when she is using her ability only slightly. Like how eyes simply change with a little bit of lighting, its like the eye muscles have moved just a slight to change light catching against them. It isn't anything extreme of showy, something she is kinda grateful if not to see those she's using it on faces go completely confused.

Clothing choice! Ha something her brother had absolutely no influence, oh no her clothing choice was inspired by TV Mafias. Oh how she loved those channels with the Mafia fighting the police. When they have a strong woman lead, or whom she believed to be strong. She soon began to imitate the woman's behavior and dress, preferring a jacket cooly laying on her shoulder, sexy dress, with legs covered.

A cocky smirk, hand on the hip, slight lean. Catch all the eyes without ever once needing to show off her gigantic melons to the guys. Why use those weapons? When she can use Fashion and Strength? They just wish she wore long to torso v-cut. Nope! Teaser stops waay above. Then long stockings to cover any skin the boys could use to check out. Seriously, work the body not the skin. Heels were always a must, all the talented wore them while chasing the bad guys guns in hand. She practically had to practice in her mom's at early age, several hurt ankles.

PERSONALITY
She is for the most absolute part completely Business-like minded, who works to perfect the system following the laws. Absolute the type to never get her hands dirty, she will seem the perfect individual for the system. The only real times she seems to break out of serious business mod is if one attempts to make her act differently in such being complete morons approaching her with stupid topics or even attacking her. She will simply respond with a witty mark, beat their little tooshies to the ground, and or shoot them a complete glare before stalking off.

Her most important belief is for students and those with abilities to absolutely reach their full potential. Now whether this is good or not, can only be seen, as she can be highly vague about her definitions about these things and seems mysterious on such topics. She will not hesitate to negate your abilities to give you some calming motherly advice, before letting them go walking away with a kiss of in the air of good luck. She has been seen however to cause long term negation should the student choose to close off the abilities to better "focus" on their studies, only then turning off the negation once they choose to turn it on.
Finally Privacy. She is Extremely private about her life, absolutely avoids such topics quickly and swiftly changing the topic back toward you. Do you wish to discuss yours? Is something bothering you? This can cause her to grow very dark and almost lethal air about her, should you even claim or explain you know of her private things. You could explain this as a potential bad history, private lifestyle, and/or just her personality... But boils down to. You won't know, she won't care to ever Share. Should you Learn Something and even THINK to share it, You WILL Regret it. Best not catch her secretly making cakes or something girlie.
BIOGRAPHY
She was once born in the city of New , where she pretty much dealt with annoying traffic, loud noises, and touch people each every day. tall amounts of snow is laughable, people complaining about getting stuck in traffic clearly a joke, and don't even get her started on how snobby city folk could truly be. Well her family was just her Mom and her older brother, dad he left long long time ago, she used to pretend he was in some large mafia gang. Her mom always claimed that was silly and he was some boring wall street broker who sucked at his job and their marriage ended due to low funds. This didn't stop her though!

Both her and her brother pretty went to normal public school, both their mom working 2 jobs hardly ever home. The two pretty much learned to depend on each other for getting homework done, making meals for their mom, and eventually even babysitting each other with a thumbs up to their mom nothing bad will happen. Her brother's powers first appeared while he was cooking something on the stove burning his hand, causing him to slightly "grasp" the flames from the stove. Turned out his came out a year late, good thing too, because sure enough he went complete panic mode causing her powers activate weakening his. Allowing her to give him a large hug completely turning his off. She was 13 at the time.

They both told their mom, who soon immediately installed fire extinguishers all over their apartment just in the off chance nobody was there when his powers decided to go haywire, she also had them both swear... They would tell nobody about the powers and they'll keep all powers usage at home far from outsider's eyes. Both kids agreed, soon practicing on each other as normal siblings would do. There was several Mafia Games, her idea.

Due to their abilities becoming a big issue later on, their mom choose to use what was left of the family's funds to get them both into hand to hand combat, something her daughter excelled at... Eventually taking it against her brother, who sucked terribly, and would burn her in annoyance of getting into a "dead lock". Let's say Caroline may have a bit of experience with 3-degree burns, and does not enjoy them.

Now as all great moments and stories, things come to an end, around the age of 15 when her and her brother's rough housing became such a strong fighting course, teachers at the schools began to notice. They reported the children being abused, rather specifically Caroline who had burns all over her body. This led to a full on investigation of the house that.. Had a few more burns than the average family's, soon leading the police to believe her mom was an abuser on drugs. Part was blamed on how she used strip clubs as a source of payments on the weekend, explaining their mom was a "bad seed". Thus the family were placed into Government care completely split apart. Who knows what happened with her brother and his fire powers, he wasn't exactly the kindest sort... Partially her fault, she taunted him to attack her... Its about Looking cool, okay.

She ended up in a foster family of 6, didn't really fit in, made it pretty clear. She would constantly attack any kids at the foster family in "challenge" matches practicing her hand to hand combats. Eventually she was marked as a full on bully due to miscommunications and/or the foster family threw her into random fighting classes. At one point she was taken in on a all girl's wrestling team to blow off steam.
The foster home considered her to be pyromaniac, always placing candles in her room, always setting something on fire. It reminded her of her brother, whom she lost complete contact with. One day, her age 16, a kid at the foster home went off complete crazy with their power's activating and absolutely nobody there to step in and help. The kid was immediately reported, but soon after she quickly stayed by that kid's side claiming the incident was her fault.. That she was being too destructive.

A couple of months later the school had taken an interest in the foster kid, investigating "other incidents" the kid was part of. She had overheard their conversation, instantly stepping in front of the recruiter requesting that she wanted to join the school. That she could negate abilities. Then flat out challenge the recruiter to fight her, she.. Surprisingly lost.. But the recruiter was impressed taking both of the kids with her to the school. The girl hoped to find her fire controlling brother there, only to quickly learn... He was killed off in a fire, she did not believe it.. couldn't believe it. All the times his body was in flames? Why would.. he just burn? If anyone was in danger of burning it was her!

As such she trained at the school perfecting her Negate Power skills and around Senior year, she learned that she actually had the capability to walk into others dreams. She at first believed herself to be just a dreamwalker... She practiced trying to find her brother, disbelieving he was dead. One day she found a way to summon dreamer doors to her, she dared walked in. She saw all the flames in his dreams, the guilt of attacking her, it almost as if. He somehow twisted his memories to believe he purposefully harmed her. She reached out toward him, only to be burned within his dream, soon pulled with him freaking out screaming waking up. She new to her powers didn't realize what would happen.

Eventually she ended up trapped in his mind seeing what he saw, his memories complete contorted pulling at her leaving awful experiences of what he saw/experienced. She screamed out, nobody heard. Then suddenly he fell asleep completely knocked out from behind... This freeing his grasp on her soul and mind, she found herself once more in his dreams.. Nothing but darkness, cold, complete gold. His dreamself crying into a corner, slowly fire rising as his anger lashed out toward the trees. Scared. She turned running away managing to find an exit from the dream.

She cussed shot up awake surrounded by worried faced, grabbing the nearest teacher just bawling saying over and over "he's alive". She told them she was walking and just fire everywhere.. Then she became utterly trapped. They diagnosed her power as the ability to see scenes of the past, soon claiming she saw his death. Over and over she denied it, eventually grew complete mute cutting everyone off, they were lying to her.

Thus, she vowed to recruit everyone and help them each way she could. She also vowed to find her brother, only to learn.... Nothing. Was left of him. As if everything was burned away. She had that point grew to avoid fire of everything, many assumed it was because she saw "his death, burning alive" whispering... She wouldn't admit though.. It was her fault... He feared his powers. completely her fault for being so violent with him, taking the getting burnt.. as a joke.

When one sees the burn marks on her body, they always assume... Done by an abusive parent. She never once. Denies it, only gives them a glare moving on. Excusing the burned markings as a reason to wear long business attire, covering her whole body. How clueless they were, she loved them. As much as she loved her brother.

ps. The school doesn't really ask her to use her other supposed power, due to the high risk it seemed to have caused her. Also she kinda refuses to participate in any sort of ability exams of the new power. It is all under file "fear of witnessing her brother's death".

ps ps. The brother is not dead, if it wasn't clear. Now where he is, what is going through is highly unknown. Just he may feel deep dark guilt for their mom in jail, his sister taken to a new foster home, and not once thinking that using his fire power in play was a bad thing. You could of course twist this to mean he likes it, fears, it, etc all up to anyone who takes him up. Course he probably goes by a new identity, reason school can't find him.

> One Punch Man; Jigoku no Fubuki <
Played By: Ginger
[googlefont=Arsenal][googlefont=Acme]